Jun 8th, 2010
|
Today at the World Wide Developer Conference (WWDC), Steve Jobs announced the iPhone 4. It is similar to the leaked photos of the prototype that surfaced a few weeks earlier.
Continuing in the same material and colour scheme of the earlier iPhone 3GS and current iMacs, it is available is glossy black or white with an aluminium frame.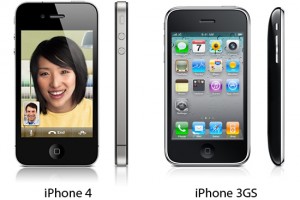 Although there were additional features such as video calling via wifi dubbed Face Time, the capacity of the iPhone 4 remains the same as the current offering of 16gb and 32gb for the iPhone 3GS.
Perhaps Apple did not want to make the iPad appear to have so little storage as it currently tops out with a 64gb model. Also, this allows Apple to introduce an iPhone 4G or 4GS a year later with higher memory like the iPhone 3G and 3GS.
With my iPhone 3G approaching 2 years of age, I will definitely be upgrading to the iPhone 4. For current users of iPhone 3GS, it may not be such a must have upgrade as the iPhone 4 OS dubbed iOS 4 will be available as a free upgrade on 21st June 2010. In fact, this upgrade is also free for users of the iPod Touch whom had to pay for earlier OS upgrades.